Before doing a roof inspection, homeowners shouldn't wait for water damage, leaks, or other roof issues to develop. It's good to inspect your roof at least twice a year or after a very big snowfall or storm. There are ways to complete the task without climbing up and walking on the roof if you have a steep roof or delay because you don't feel like bringing out the ladder.
Without using a ladder, here are three ways to inspect roof damage and determine whether you need roof repairs or replacement:
Walk Around the House with Binoculars
With just a pair of binoculars, you can conduct a roof inspection to assess the state of your roof. With the binoculars, walk around your house and inspect the flashing and trim on your roof. Examine the area around the chimney for any evident signs of deterioration, such as cracking.
Check for any shingles that are starting to come free since this signals loose shingles that could cause further damage to your roof. Examine all portions of the roof for signs of wear, particularly those that are more likely to weak.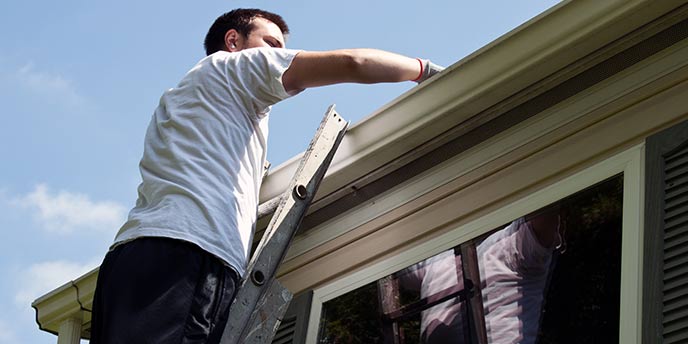 If your roof is made of asphalt shingles, look for dark patches that signal shingle and shake cracking. Pieces curling upwards and damaged, missing, or split is poor signals if you have wood shingles. Slate shingles that have been damaged will have missing or fractured portions.
Caulking and Valleys Inspection
A thorough inspection of valleys and caulking is another option to complete a roof inspection without stepping up on the roof. Valleys are where water enters the gutters after running down the roof and are important indicators of your roof's general condition. Water, moisture, dampness, and debris can cause valleys to deteriorate faster than the rest of your roof.
Similarly, the regions around your chimneys and vent pipes may deteriorate over time. It would be best if you inspected the caulking for any cracks or gaps and any fractured or missing caulking.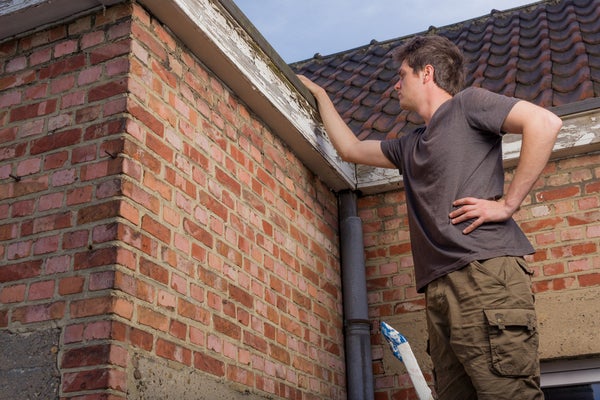 It's also a good idea to check your gutter overhangs for any indication of water damage. If there is evidence of damage to them, you should investigate the source of the problem.
Perform an Inspection from both Inside and Outside the House
Roof inspections can be done from within the house by looking at the ceiling and from across the street. Checking the ceiling for evidence of water damage while walking through the house is a reliable indicator of the roof's general condition. It's also good to poke your head into the attic and look for signs of moist insulation, mildew, and leaks.
Many roof issues can go unnoticed if you try to seek them in your yard. A viewpoint shift is a useful approach to undertaking a roof inspection and uncovering any problems. Cross the street and take a look at the condition of your roof from a different angle.
Contact a roofing firm for a professional roof inspection in Dallas, TX, if you see discolored patches, missing shingles, or other roof problems.
Roofs with Average Lifespans
Homeowners must realize that no roof lasts indefinitely. While roof repairs can help extend the life of a roof, a roof replacement is the best option for preventing roof deterioration from affecting the house's structure. A DIY roof inspection is an excellent technique to assess a roof's condition. On the other hand, Ready Roofing Dallas TX professional roof inspection keeps you informed if the need for specific roof repairs or a roof replacement emerges.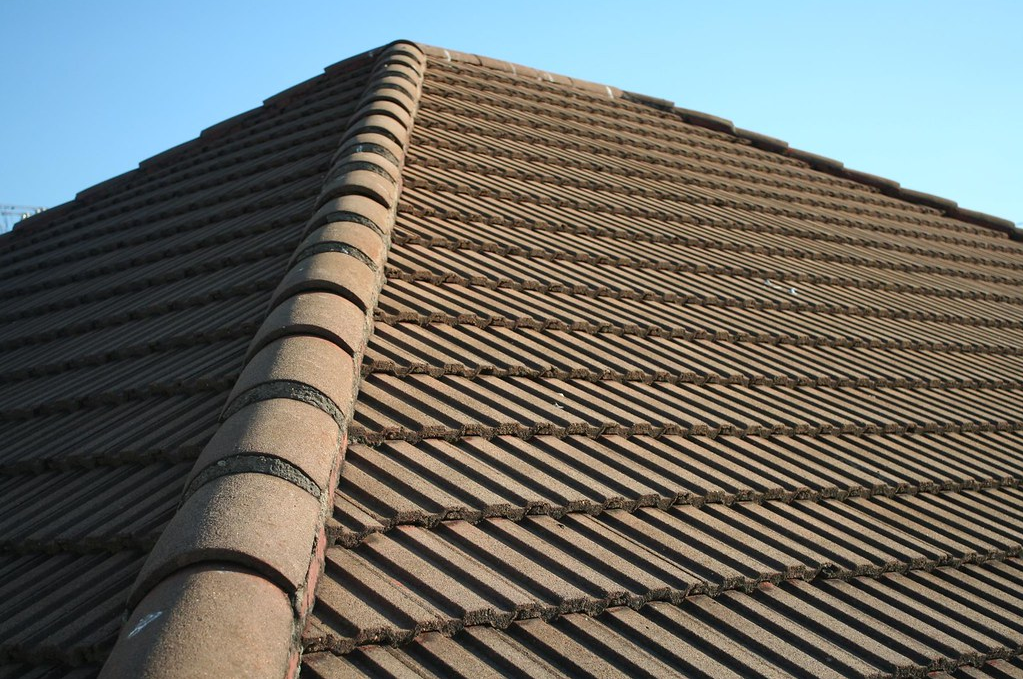 The average lifespans of various types of roofs are as follows:
Slate, concrete, and Terra Cotta stone tiles – 35 to 75 years

Asphalt shingles with three tabs – 16 to 26 years

Metal roofs have a 45 to 75-year lifespan.

Architectural asphalt shingles or fiberglass shingles – 25 to 45 years

25-year on wood shakes and shingles
A damaged roof that has been subjected to poor maintenance and neglect or was badly installed may not last as long as the average numbers suggest.
Homeowners should inspect their roof at least twice a year for roof damage, regardless of the type of roof they have. Regular roof inspections help reduce the risk of structural damage and evaluate the need for roof repairs and roof replacement before it's too late.
Best Residential Roof Inspector Near Me
We offer a free roof inspection in Dallas because it allows residents in the area to get a quote and ensure that everything is in working order without having to pay a fee. Some businesses will come up to your property and then charge you for an inside inspection or an attic view roof inspection, but we offer a free estimate and consultation.
Even if more extensive repairs are require, extending the life of your current roof could save you money on the expense of replacing it entirely. We can tackle a wide range of roof damage repair concerns in Dallas, TX, thanks to our years of experience and knowledge. Call us at (972) 736-9468 for the best residential roof repair solutions to help you save time and money.
Find out How Much Is A Roof Inspection In Texas and What Does A Roof Inspection Include?